Pattaya, the vibrant coastal city in Thailand, has undergone a retail revolution in the last decade. What was once a place primarily known for its beaches and nightlife has now emerged as a beachside shopping haven for locals and tourists. From world-class malls to unique shopping experiences, Pattaya offers something for every shopper. Why not take a weekend shopping getaway to Pattaya? You can book a luxurious beachside pool villa at MASON, our unique 5-star resort in nearby Na Jomtien.
Modern Shopping Malls in Pattaya
Central Pattaya
Central Pattaya, a longtime shopping hotspot in Pattaya, remains a favorite with tourists and locals alike. Situated in the heart of Pattaya along Beach Road, this mall was the first major shopping mall in the city. It's an accessible retail hub right across the street from Pattaya Beach. It houses a wide array of international and local brands, a well-stocked supermarket, and an assortment of dining options. The opening hours are from 10:00 AM to 10:00 PM.
Terminal 21 Pattaya
The iconic Terminal 21 Pattaya brings a global shopping experience to the city. With its unique themed floors inspired by different cities around the world, shopping here is like embarking on a global journey. From Tokyo to Istanbul, you can explore it all under one roof. Terminal 21 is open from 10:00 AM to 10:00 PM, making it convenient for both day and night shopping.
Central Marina
Central Marina is another gem in Pattaya's retail crown. Overlooking the picturesque Pattaya Bay, it offers a blend of shopping, dining, and entertainment. You can find both high-end and affordable brands here. Central Marina also hosts a night market where you can find the best of Pattaya's delicious street food and go shopping for local handicrafts and souvenirs. The mall operates from 10:00 AM to 10:00 PM.
Harbor Pattaya Megafun Mall
Harbor Pattaya Megafun Mall is an entertainment paradise with a shopping twist. Besides the fantastic array of shops, it boasts an indoor ice-skating rink, an indoor kid's gymnasium, and a large cinema complex. This mall caters to those seeking a blend of retail therapy and leisure. Its opening hours are from 10:00 AM to 11:00 PM.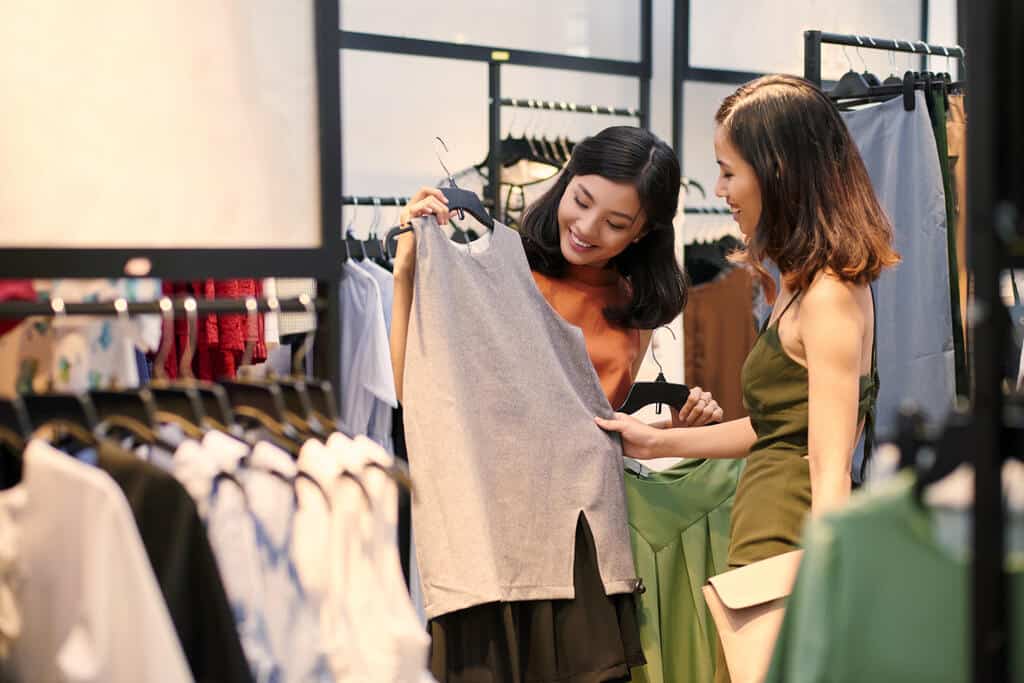 Unique Pattaya Shopping Spots
The Avenue
Located just a stone's throw from Pattaya Beach, The Avenue is a lifestyle shopping complex. It features a range of shops, restaurants, and bars. You can shop for clothing, accessories, and souvenirs here. The Avenue is open from 11:00 AM to 11:00 PM, perfect for evening shopping.
Outlet Mall Pattaya
If you're a bargain hunter, Outlet Mall Pattaya will become your favorite shopping spot in Pattaya. Offering discounted items from famous brands, it's the place to score great deals. It's located on Sukhumvit Road and is open daily from 10:00 AM to 9:00 PM.
Mike Shopping Mall
Mike Shopping Mall is one of the original shopping destinations in Pattaya and remains an all-in-one shopping destination. You can find clothing, electronics, and even a food court serving delicious local favorites. It's also a great place for souvenir shopping close to Pattaya Beach. Located right across the street from the beach, it's open daily from 10:00 AM to 10:00 PM.
Royal Garden Plaza
Located on Beach Road in the heart of the action, Royal Garden Plaza is another one of the original shopping destinations in Pattaya. It has become a landmark due to the airplane jutting out of its façade, courtesy of the Ripley's Believe It or Not Museum housed within. Royal Garden Plaza offers a vibrant shopping environment specializing in jewelry, fashion, and lifestyle products. You can explore this mall from 11:00 AM to 10:00 PM.
Tukcom
Tukcom is renowned for its electronics and IT products and is where everybody in town shops for electronics. If you're tech-savvy or seeking gadgets and accessories, this is the place to visit. It operates from 10:00 AM to 9:00 PM.
Directions from MASON
MASON, a luxurious 5-star resort in nearby Na Jomtien, is an ideal base for your shopping adventures in Pattaya. From MASON, you can easily access all the Pattaya shopping spots Central Pattaya by heading south on Second Road. Terminal 21 is a short walk from there. Central Marina is also located nearby, a quick drive from Central Pattaya.
For Harbor Pattaya Megafun Mall, travel north on Pattaya-Naklua Road, and you'll find it on your left, overlooking Pattaya Bay. To reach The Avenue, drive south along Beach Road, and it's just minutes away.
Outlet Mall Pattaya is easily accessible from Second Road, heading north. Mike Shopping Mall is conveniently located on Beach Road, opposite Royal Garden Plaza. Tukcom is situated on South Pattaya Road, not far from Second Road.
Plan Your Shopping Getaway
Pattaya's shopping scene has truly evolved, offering an exciting blend of traditional Thai markets and modern retail therapy. After indulging in a shopping spree, return to the luxurious comforts of MASON to relax and rejuvenate.
Whether you're seeking high-end fashion, discounted bargain shopping, or unique souvenirs, Pattaya has it all. Plan your shopping getaway to Pattaya now, and immerse yourself in the retail paradise that this coastal gem has become. Book a luxurious pool villa at MASON, a 5-star resort in Na Jomtien, where you can truly indulge in retail therapy.