WEDDINGS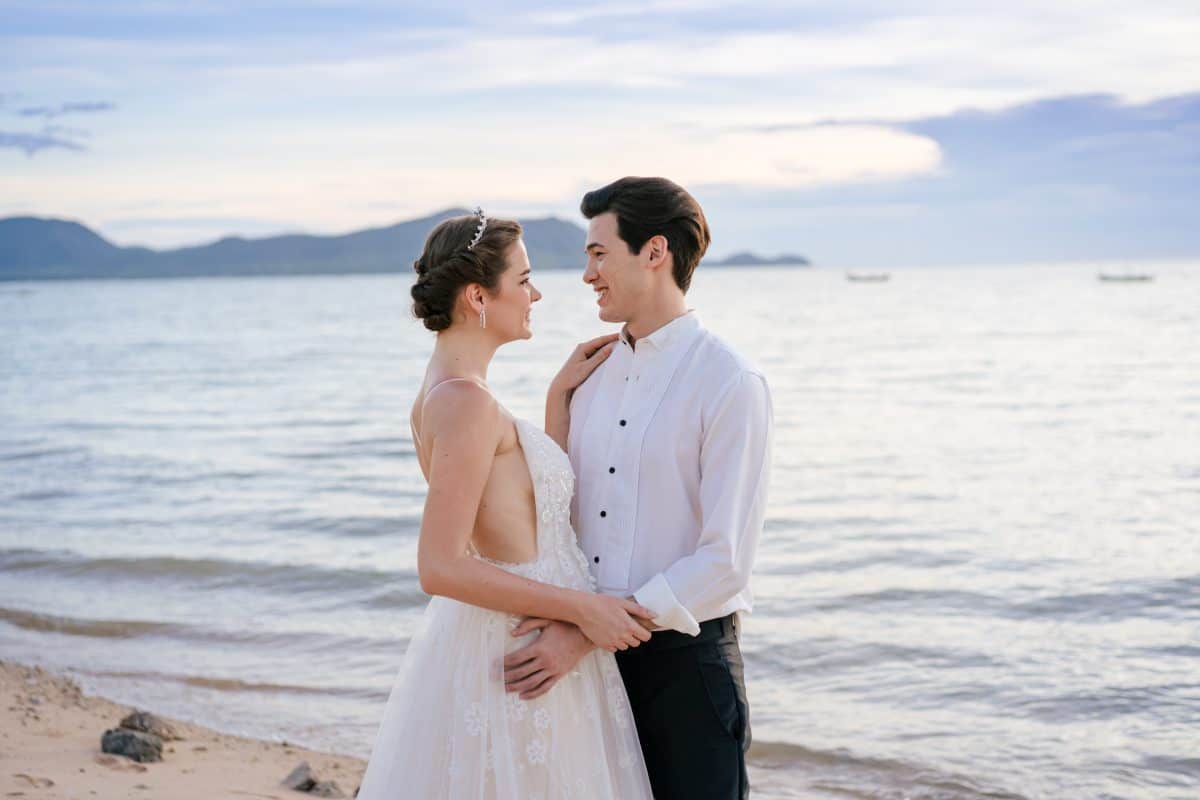 Are you searching for a wedding venue in Pattaya that embodies elegance, sophistication, and breathtaking natural beauty? MASON Resort is a premier destination located in Na Jomtien, in the heart of Chonburi district. We offer an exclusive beachfront wedding venue with an unparalleled level of luxury. 
Our beach wedding venue is very near to Bangkok and only a 2-hour drive so you don't have to worry about long travel times. Our resort is nestled along the pristine shores of Na Jomtien and offers an idyllic setting for couples who dream of exchanging their vows and saying 'I do' amidst the beauty of the ocean. 
For those who desire their special day to be more intimate and seek a micro wedding venue in Pattaya that epitomizes luxury and intimacy, MASON is the perfect choice. Our micro wedding package comes with a private beach ceremony, a candlelit dinner, and a beautiful room to start your life together as newlyweds.
As a beach resort of exceptional luxury in Na Jomtien, we offer more than just a picturesque setting for your weddings. Our resort is staffed by a team of dedicated planners who are committed to creating the wedding of your dreams. From the moment you arrive on our property, you will be treated like royalty. Our wedding package handles every little detail to perfection, including flower arrangements and table centerpieces, allowing you to fully bask in the joy of your special day. We also offer a diverse range of options – you can choose between having a traditional Thai-style ceremony or a western-style one. Additionally, we also offer packages for wedding after-parties or reception events for your guests. 
For those seeking a luxury beach wedding venue of unparalleled elegance and sophistication in Na Jomtien,  MASON is the right choice. With our breathtaking, panoramic ocean views, private beach and luxurious amenities, we are here to take care of you and your guests. Whether you envision an intimate celebration for two or a grand event with loved ones, our team will work with you to craft a custom wedding package that meets your every desire.
MASON Pattaya is the ultimate luxury beachfront wedding venue near Bangkok for couples seeking an unforgettable, inspiring, and truly luxurious experience. Book your wedding with us today, and let us bring your dream wedding to life.