HIGH-END HONEYMOON: Where to Go for the Ultimate Honeymoon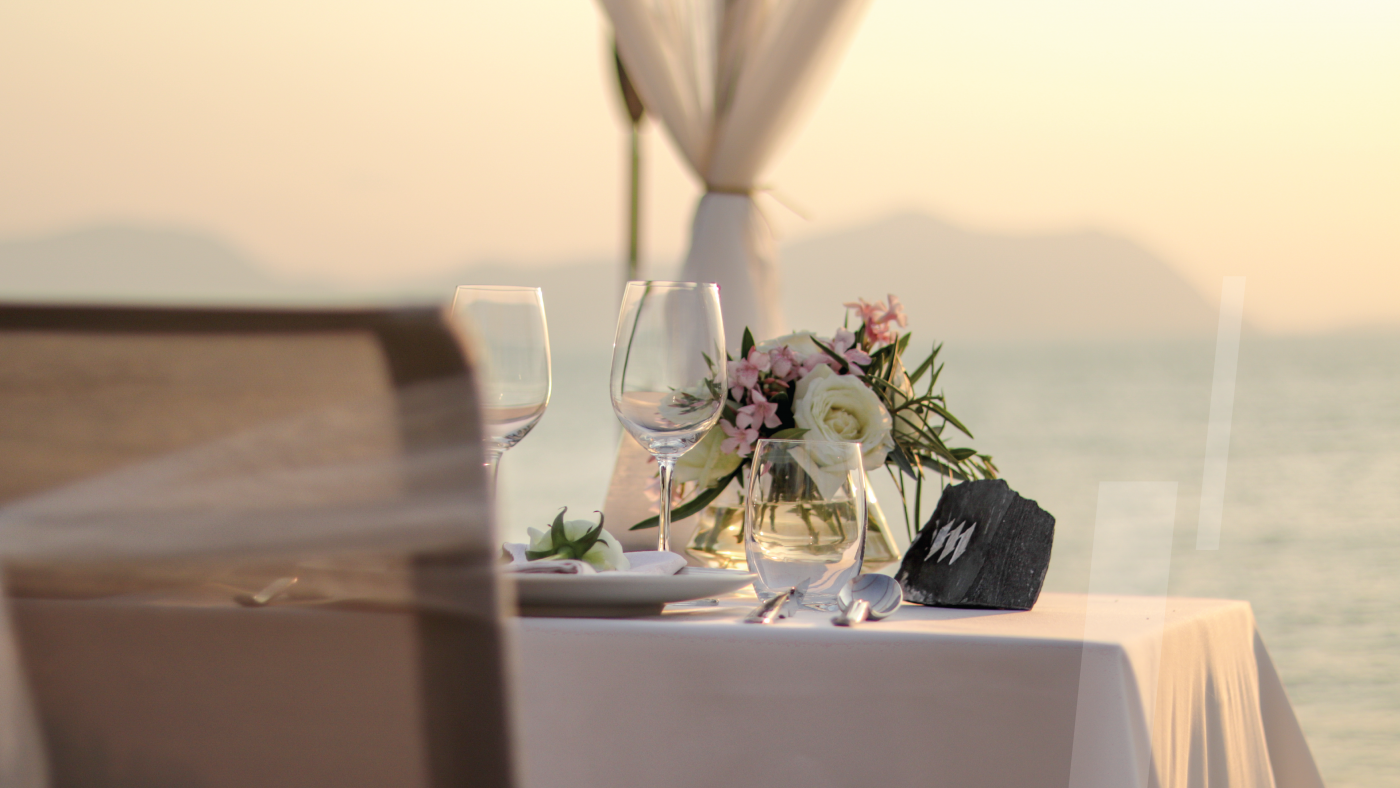 Planning the perfect honeymoon getaway is one of the most exciting parts of being newlyweds. You get to flip through catalogs and pick the destinations that jump out at you, happily browse through pages and sites, hunting down that perfect honeymoon villa or lodge until you narrow your options down to five choices. No more, no less. Perfect. Then you think about your options and weigh them; where do you want to spend your romantic getaway and why?
MASON, A RESORT FOR ROMANCE
Thailand is home to many outstanding honeymoon hotspots. From seaside respites to quiet mountain retreats; Thailand has them all. One of the most up-and-coming honeymoon resorts in the popular destination of Pattaya is MASON. A two-hour drive from Bangkok and seated on a private shoreline lapped by opal waters, MASON is a modern luxury villa born from a clear vision, to marry modern design and comfort and create a space for guests to replenish their zest for life.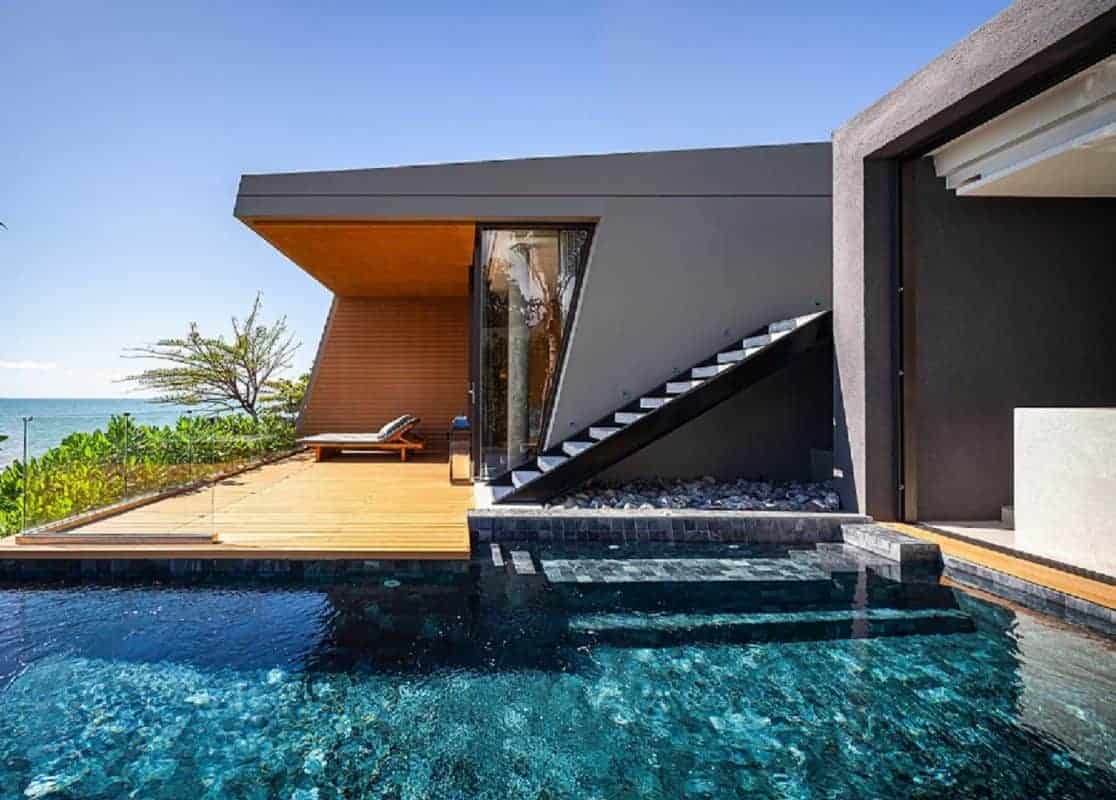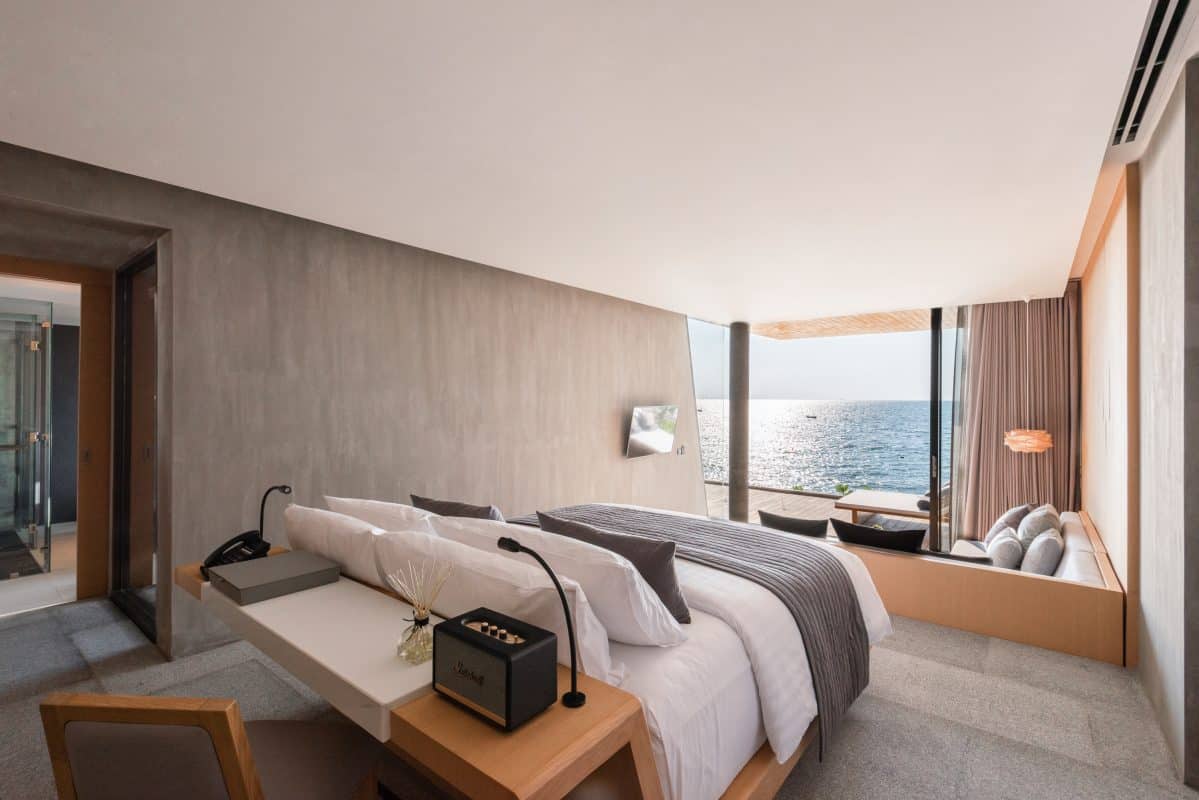 VILLAS
Honeymooners will fall in love with MASON's terraced design which delivers unobstructed sea views wherever you may be. Imagine waking up every morning to be greeted by a vibrant sun as it rises from the sea to signal a new day.
MASON features 35 ultra-modern luxury pool villas overlooking Pattaya Bay. Select from five unique types of accommodation, from one-bedroom to two-bedroom villas. Each MASON villa comes equipped with amenities such as WiFi, a mini-bar packed with snacks and refreshments, a Nespresso machine and much more. Most importantly, each MASON villa is crafted to offer the utmost in privacy to its guests.
The most compact of the choices is the Garden Pool Villa, a gorgeous stay within the resort's lush tropical garden. For more space, MASON's Double Grand Pool Villa is a sight to behold. There are three Double Grand Pool Villas at MASON, each offering two spacious master bedrooms, an inviting living area, and brand-new amenities. Exuding the comfort of home while featuring the grandeur of top-notch architecture, every MASON villa offers the ultimate getaway.
FACILITIES
MASON places luxurious facilities right at the tip of your fingers. Couples can spend a day together at MASON Spa & Fitness Studio, where they will find a wide selection of body and facial treatments using organic products as well as the Signature MASON ZILA massage, an ultra-relaxing massage that uses unique stones to ease your muscles and remove impurities.
For a truly complete honeymoon experience, couples must visit MASON's gorgeous Sky Pool found atop its iconic Club House. Gaze out upon uninterrupted sea views with a cocktail in hand or just lay back on a sun lounger for that perfect bronze tan. Looking for a private pool surrounded by soft sands? The sun deck is perfect for a quiet snooze or a walk along the beach.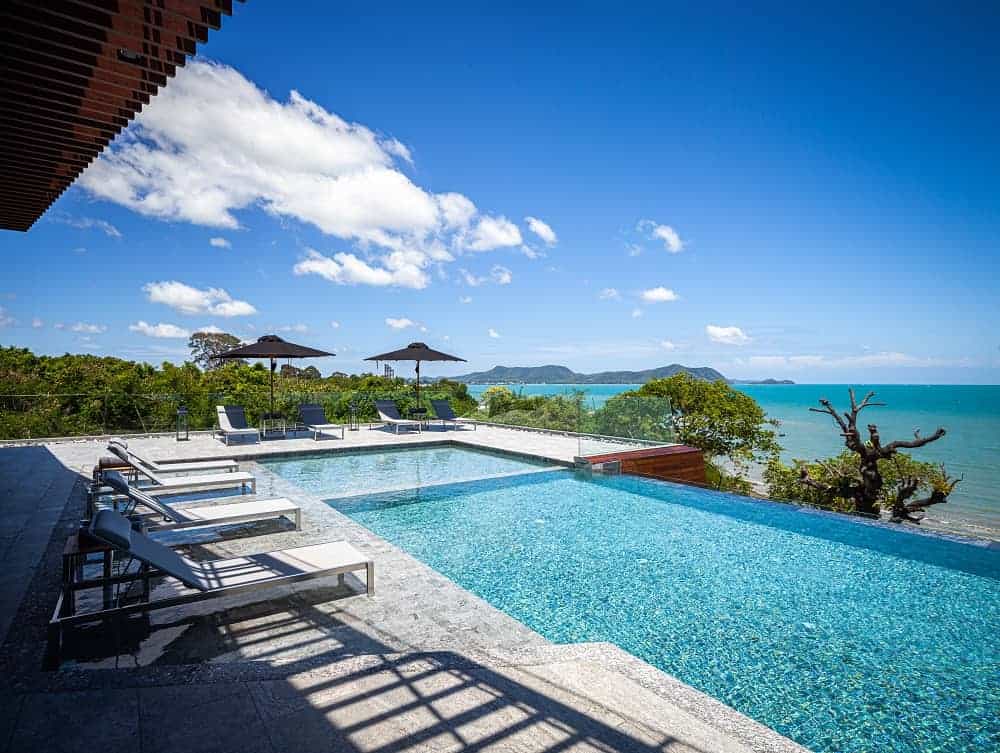 LOCATION
Set between cosmopolitan Pattaya and a local fishing village, even MASON's location is Five-Star. On a private stretch of Na Jomtien Beach overlooking Pattaya Bay, guests to MASON can fully relax to scenic Pattaya uninterrupted by the bustling city while always having the option to dive into central Pattaya's magnificent sights and sounds.
For the gourmet aficionado, Pattaya is an endless adventure of culinary discovery. The beach town is home to freshly caught seafood, an extensive array of delectable street food, and even fusion creations for gastronomic enthusiasts.
Pattaya is also home to major shopping centers and vivacious Walking Streets. Spend a day at Central Festival Pattaya picking from the world's most recognizable brand names. For shopping and entertainment right along Pattaya's Beach Road, Royal Garden Plaza stands out with a bright red aircraft topped with a striking yellow balloon jutting out from its entrance. Within are names such as Levi's, Von Dutch, Swarovski and the Jim Thompson Sales Factory Outlet where you can find quality silk transformed into gorgeous pillowcases, clothing, scarves, bags, and souvenirs.
Still looking for the ultimate honeymoon getaway? MASON is your romantic vacation in Pattaya. View MASON's special offers and book a Couples Getaway Package now.